10 Nov, 2012
Joint Statement-Bahrain: Death of 16 year old boy as use of excessive force continues

9 Nov 2012
The Bahrain Youth Society for Human Rights (BYSHR) and the Bahrain Center for Human Rights (BCHR) express their grave concern regarding the news of the death of 16 year old Ali Radhi.
Security forces enforced a siege around a central mosque in the village of Duraz today to prevent people from Friday prayers. When security forces blocked the streets, people headed to Duraz on foot in an attempt to reach the mosque.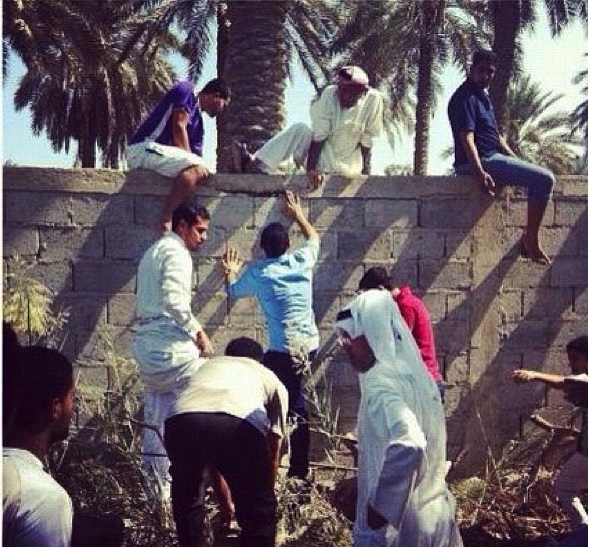 People climbing over walls in attempt to reach Duraz for Friday prayer
The security forces attempted to prevent hundreds of people from getting to Duraz by using teargas, in one instance reportedly shooting tear gas directly into a car full of women as shown in this Video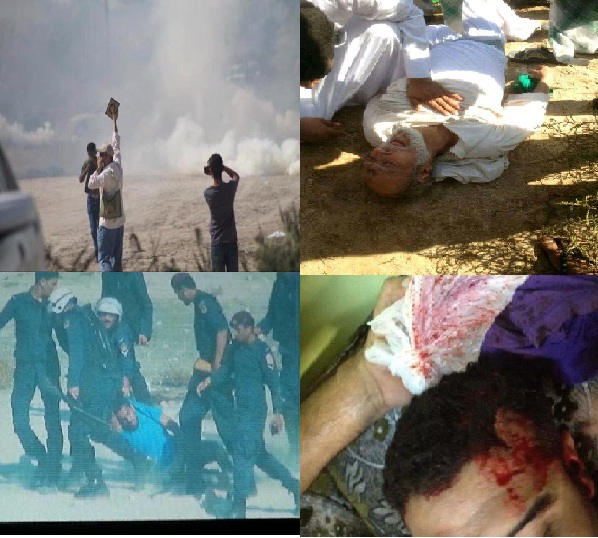 Pictures from the attack on people today
According to eyewitnesses, Ali Abbas Radhi-16 years old- and a few friends were walking towards Duraz when they were chased by riot police. Ali Abbas Radhi reportedly ran into the highway to get away from the riot police when he was hit by a civilian car which caused his death.
The BYSHR and BCHR hold the Ministry of Interior responsible for the death of Ali Abbas Radhi. The BYSHR and the BCHR call on the United States, the United Kingdom, the United Nations, and all other close allies and international institutions to put pressure on Bahrain to:
1. Immediately stop attacking religious processions 2. Respect people's right to freedom of religion 3. Stop the use of excessive force against civilians 4. Immediately launch independent investigations into the death of Ali Abbas Radhi and all other victims killed since February 14th 2011. 5. Hold accountable all those who are taking part in, supervising, overlooking, giving orders and/or knowingly allowing human rights violations and extra-judicial killings to take place.
The BCHR and the BYSHR remind the Bahraini authorities of Article 18 of the Universal Declaration for Human Rights:"Everyone has the right to freedom of thought, conscience and religion; this right includes freedom to change his religion or belief, and freedom, either alone or in community with others and in public or private, to manifest his religion or belief in teaching, practice, worship and observance."